Smart Bands
WROGN Fitness Smart Band (White Strap, Size : Regular) (Renewed)
Minimal or no signs of wear & tear. Comes with a 6 month warranty.
This MrDealRenewed product will be in an unboxed or refurbished condition and has been professionally inspected and tested by an MrDeal qualified supplier. Box and accessories may be generic.

Sleep Tracking
Steps and Calories Counter
Call, SMS, Email and WhatsApp Notification
OLED Display
Unique Selfie Control Feature
USB Charging
OLED Display
Water Resistant
Warranty Details: 6-month supplier-backed warranty
WROGNStrap on a personal trainer to your wrist to monitor your health. From tracking your heart rate, step count and quality of sleep, this Smart Fitness Band from WROGN does it all and more. Set alarms and goals, get notification alerts, and also gain better control over your mobile-selfies with this band by installing the WROGN fitness app on your phone. So, get moving and make the right health choice with this WROGN fitness tracker.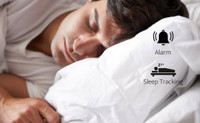 Wake-up and Show Up
Set alarms and get a better start to your day with this smart band. You can also track your sleeping activity and get a better understanding of the quality and pattern of your sleep.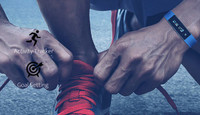 Lace-up and Get Going
Keep a track of the number of steps you've taken and the calories you've burnt. This fitness band keeps a record of your exercise activities and boosts your motivation so you can achieve your daily goals.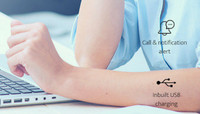 Don't Miss a Thing
Never miss those important calls! This fitness band will alert you when you receive calls and message notifications on your phone. Also, the inbuilt USB charging port allows you to conveniently charge the band, anytime.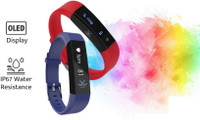 Up Your Game in Style
This IP67 water-resistant band comes with an OLED display screen on which you can track your fitness records. Also, you can choose other, fun-colored straps and customize the band.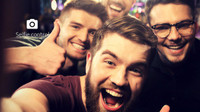 Work Hard and Play Harder
There's more to this WROGN fitness tracker – you can take a few fun-snaps with your friends, thanks to the selfie control feature.
WROGN Fitness Smart Band information
Technical Details
Batteries Included

 

No

 

Brand

 

WROGN

 

Material-Type

 

other

 

Number-of-Items

 

1

 

Size

 

Standard

 
About MrDeal Certified Refurbished.
MrDeal Certified Refurbished is your trusted destination for open-box and refurbished products that are inspected and tested to work and look like new. A Renewed supplier who is MrDeal-qualified and performance managed, performs a full diagnostic test, replaces any defective parts, and thoroughly cleans the product. The products will have minimal to no signs of wear, no visible cosmetic imperfections when held 12 inches away, and may arrive in a brown or white box with relevant accessories that may be generic.
This product comes with a minimum 6 month supplier backed warranty
An MrDeal qualified supplier will repair your product or will provide a replacement or refund within 6 months of your receipt if the product does not work as expected. The warranty is in addition to MrDeal's standard return policy.